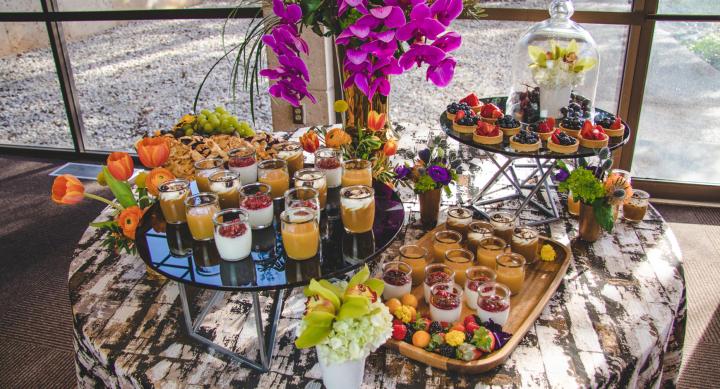 Our in-house caterer provides catering for all events held at the Thompson Conference Center and the Lady Bird Johnson Auditorium. Choose from a full range of services from in-room meeting refreshments and buffets to seated meals for groups of up to 150 individuals.
The catering menu offers a wide range of options for all budgets. Our catering supervisors can also work with you to create a custom menu for your event.
Plan a menu that fits your event:
coffee and dessert
a buffet lunch
a seated dinner
a full bar
or anything in between
Reach out to your coordinator if you need any help with catering options.