Get a feel for the three different venues available through the Thompson Conference Center to determine which one best suits your needs. Link to image galleries of the Thompson Conference Center, the Lady Bird Johnson Auditorium and Under the Oaks below, and see some different ideas on how to set up your event to make the best use of the space.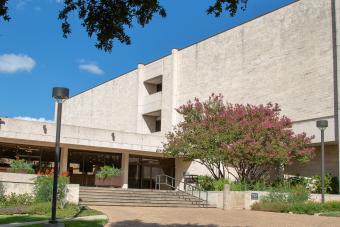 Thompson Conference Center
Host your next educational program at the Thompson Conference Center (TCC). Take advantage of TCC's convenient location and parking, flexible meeting spaces and competitive rates to ensure that your conference, seminar or meeting will be a great success.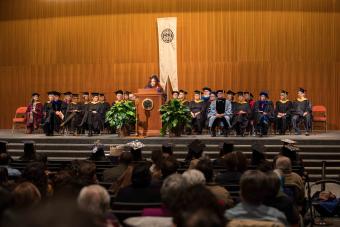 Lady Bird Johnson Auditorium
Conduct your next guest lecture or special event at the Lady Bird Johnson Auditorium to lend gravitas to the occasion. In addition to seating for more than 900, its two lobbies provide ample space to serve a sizeable audience in style, while the green room offers presenters comfort and privacy to prepare.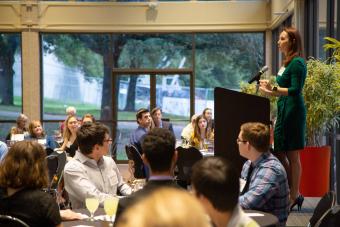 Under the Oaks Cafe and Venue
Enjoy the majesty of the 100-year-old oak trees that surround Under the Oaks Café during your next networking cocktail hour, demonstration event or seated reception. Rent this dining and event space in conjunction with other room reservations at TCC or on its own.
Learn about our three venues and get helpful tips on running successful events with insight from our experienced event coordinators.